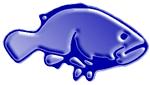 Grouper - Documentation
Free Download




We will never reveal your information to anyone. You can unsubscribe at any time.

Buy Grouper Evolution


Compare features with the free version.

*: License/prices:
Single User (one user on all of their own websites)
Single Server (all users on one physical web server)
Company License (all users on all web servers owned by one company)
Important Notice:
The sites that Grouper fetches content from may place requirements for or restrictions on the use of their content. You are responsible to ensure that your use of that content does not violate their terms of service.
If you are uncertain whether you are authorized to republish information from a particular site, you may wish to limit your use of Grouper to strictly personal use.
I am not a lawyer, and this statement should not be considered legal advice.
---
"Google", "Yahoo!", "Amazon", "All Posters" and "Feedster" are trademarks of their respective owners. Grouper is not endorsed by these companies, and Gecko Tribe, LLC is not affiliated with them in any way unless as a participant in their affiliate marketing programs.