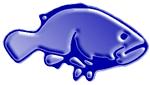 Grouper - Documentation
Plugin not found
Explanation
You've called GrouperLoadPlugin, but the plugin you named wasn't found.
Causes and Solutions
The plugin name is misspelled: Be sure that you've typed the plugin name correctly (including upper and lower case).
You didn't include ".php" in the plugin name: Be sure that your call to GrouperLoadPlugin looks like this: GrouperLoadPlugin('xml.php');, and not this: GrouperLoadPlugin('xml');.
The plugin is not installed, or is installed somewhere other than in Grouper's plugins folder: Verify that the plugin has been uploaded to the "plugins" folder inside the "grouper" folder (the folder that contains grouper.php).
---
How can I turn error reporting off?
How can I stop error messages from linking to this page?