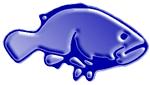 Grouper - Documentation
Setting of source path failed
Explanation
When Grouper was attempting to calculate the path portion of the URL from which to retrieve data, no path was generated.
Causes and Solutions
There is an error in the "build query function" for the data source you are using (as determined by the "source" configuration setting or, more likely, a plugin loaded using GrouperLoadPlugin): Contact the creator of the plugin and resolve the issue with them.
---
How can I turn error reporting off?
How can I stop error messages from linking to this page?