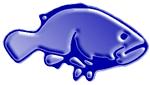 Grouper - Documentation
Requirements
Grouper requires PHP version 4.1. Note that some PHP installations have functions disabled which are necessary for Grouper to operate properly. The installation assistant script included in the free version will tell you whether your server supports Grouper.*
Grouper can generate newsfeeds on pages whose filenames end with ".php", or using JavaScript, into any webpage. Depending on your server configuration, you may be able to use Grouper on pages with other filename extensions without using JavaScript, either by using SSI or by indicating in a .htaccess file that other filename extensions should be treated as PHP.
To use the affiliates plugins bundled with Grouper Evolution, you must ave an affiliates account with the merchant.
Restrictions
Some websites have requirements or restrictions for the commercial or other use of their data. It is your responsibility to ensure that your use of the RSS feeds you generate using Grouper does not violate the terms of use of the publisher from which the data is obtained.
* If your current host doesn't support Grouper
If you need a new web host or are able to change providers, Gecko Tribe recommends
iPowerWeb
.
We have verifed that Grouper installs easily and works properly with iPowerWeb's "Web Hosting" service. (NOTE: we have
not
verified it on their "Windows Hosting" option, but it may work there too). iPowerWeb is a top-notch provider offering full-featured web and email hosting with excellent prices. I personally selected iPowerWeb for another business of which I am a part owner, and I continue to recommend them without reservation. In fact,
if you have any difficulty installing Grouper on iPowerWeb's "Web Hosting" service, I will personally complete the installation** at no charge,
even if you are using the free version of Grouper.
Request installation on iPowerWeb
** Offer includes completion of the installation script, but not additional configuration (for which technical support is available in the
Grouper User Forum
or
by email
).